A summer of music in Paris; upcoming festivals ...
Publish on Monday, 10 June 2019 in Events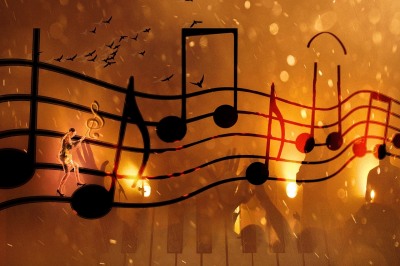 From June until the end of August, Paris comes alive to the sound of music, becoming a magnet for fans of great live performances. Treat yourself to a lively break during this summer of music in Paris and discover some wonderful musical events ...
The Fête de la Musique; all kinds of performances throughout the capital
Friday, June 21st sees the 39th edition of the Fête de la Musique, a city-wide music festival bringing together professional and amateur musicians to celebrate all musical genres in performances taking place in a wide range of venues. Created in 1982, this popular and free event boasts concerts of rock, jazz, world music, folk, classical, chanson and more, all enjoyed in a spirit of communion and sharing. Streets, squares, churches, museums, parks and monuments throughout the capital become temporary stages and music is everywhere!
Classique au Vert; for lovers of music and nature
From Saturday, August 10th to Sunday, September 1st, the Parc Floral de Paris will be the glorious setting for the Classique au Vert festival, the essential summer classical music event in Paris. Music lovers head for the verdant surroundings of this beautiful park to celebrate the joys of classical music in a huge summer garden designed according to the aesthetic codes of Japanese gardens. Some eight open-air classical concerts are scheduled to take place amidst the groves and green meadows.
Rock en Seine; three days of exceptional performances
The Domaine National du Parc de Saint-Cloud will vibrate to the rhythm of the Rock en Seine three-day rock music festival from Friday 23rd to Sunday 25th August 2019. The new edition of this exceptional musical weekend will feature a concert by Robert Smith and his legendary band The Cure. And that's by no means all that rock fans have to celebrate as the festival will also present electrifying performances by former Smiths guitarist Johnny Marr, the duo Royal Blood, Deerhunter, Foals, Eels and many other exceptional artistes. If you're coming with your family, your children will be thrilled by the Mini Rock en Seine, a festival put together just for them!
The Festival Fnac Live; shows not to be missed
Stephan Eicher, Eddy de Pretto, Suzane, Agoria Live, Bon Entendeur ... these are just a few of the top names among the 200 artistes that you'll find performing live onstage on the esplanade of the Hôtel de Ville and indoors on the Scène du Salon stage from July 3rd to 5th at this year's 9th annual Festival Fnac Live. Around thirty free concerts are scheduled to take place during the days and evenings of the event. New discoveries, headliners and old favourites will follow one another at a head-spinning pace. Particularly anticipated are Stephan Eicher's acoustic set and Etienne de Crécy's new Space Echo Live visual show ...
******
More information:
- Fête de la musique
- Classique au Vert
- Festival Fnac Live
- Rock en Seine
---
Cler Hotel, a 3-star hotel near the Eiffel Tower and Invalides
« Back to articles