Coming soon; the Beaujolais Nouveau, Salon des Vins, & Grand Tasting
Publish on Wednesday, 10 October 2018 in Events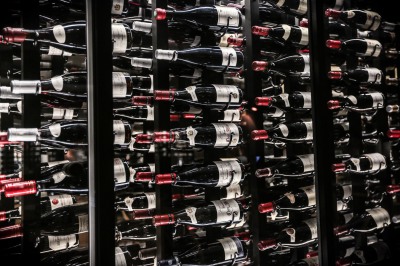 November is the month of wine in Paris! Start by celebrating the arrival of the Beaujolais Nouveau before heading to the great wine trade shows such as the Salon des Vins des Vignerons and the Grand Tasting, both dedicated to this treasure of our terroir. The Promised Land for oenophiles, France offers you a phenomenal number of appellations. Book your stay today to enjoy the superb produce of its vineyards.
The Beaujolais Nouveau; the 2018 vintage is ready!
Thursday, November 15th, 2018 will see the arrival of the Beaujolais Nouveau in the capital. Take the opportunity to have a drink with family or friends. The first bottles of the 2018 cuvée imported directly from the Rhône are ready to be released to a wine-loving public. Available soon after the end of the harvest, this delicious nectar benefits from a process of ultra-fast maceration. The so-called 'carbonic' method gives this wine, which is derived mainly from the Gamay N grape variety, its fresh fruity flavour and low tannin presence. Don't miss this festive celebration in which ham, sausage and other charcuterie accompany a young, frisky wine with a punchy taste. We invite you to enjoy it in one of the many 'Bistrots Beaujolais' in Paris, such as Les Vieilles Vignes, a brasserie bar located in the 7th arrondissement, not far from the hotel.
Salon des Vins; discover the myriad wines of France
From November 29th to December 2nd a trade fair takes place at the Porte de Versailles Exhibition Centre that promises to awaken all your senses. The 40th Salon des Vins des Vignerons Indépendants (Wine and Independent Winegrowers Fair) will bring together nearly 1000 winemakers from all over France, giving you the opportunity to taste the fruits of their talent. Over four days you will meet passionate professionals and key players in the industry who will tell you all about their stories, their approaches, their wines. It's a wine lover's paradise of discovery, variety and choice. That essential accessory, a tasting glass, will be offered at the entrance.
Grand Tasting; the best of French wine, region by region
The 2018 edition of the Grand Tasting takes place on November 30th and December 1st at the Carrousel du Louvre. It offers an exceptional opportunity to taste the most famous wines as well as the productions of talented young winemakers! The best vintages and the stars of tomorrow will be represented, illustrating the skill, experience and viticulture knowledge of the French regions through more than 300 wines and a selection of foreign wines. The Grand Tasting, which is fully digitally integrated, offers the Grand Tasting app for download so you can organise a bespoke visit and so meet the winemakers who best meet your criteria.
******
For more information :
- Beaujolais Nouveau
- Salon des Vins
- Grand Tasting
---
Cler Hotel, a 3-star hotel near the Eiffel Tower and Invalides
« Back to articles