Fashion Week and summer sales... a festival of fashion in Paris
Publish on Saturday, 10 June 2017 in Fashion and Shopping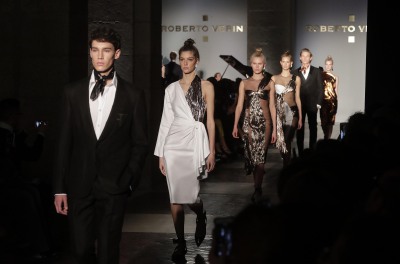 With the summer now well and truly upon us, there is a whole series of events that fashion enthusiasts are awaiting with growing impatience. Paris Fashion Week for Men takes place in the last week of June while the Haute Couture shows dominate the catwalks in the first week of July to present an essential showcase of Parisian elegance. Beginning right in between these two events and running until early August, Paris launches her summer sales period, giving you the opportunity to bring new life to your wardrobe at a very low price.
Paris is vibrant with the excitement of Fashion Week
Since 1973, Fashion Week has been an unmissable event in the world of couture and accessories. Each season the Paris Fashion Week for Men sees the unveiling of new collections that set the tone for the coming year. The City of Light, competing with Milan, London and Florence, has preserved its status as the international capital of fashion due to the presence of prestigious brands and the talents of new and well-established designers from all over the world. Men's Fashion Week will be held this year from June 21st to 25th in venues throughout the capital and feature a whirlwind of catwalk shows, parties and other fashion forward events.
The Men's Fashion Week will soon be eclipsed, however, by the Haute-Couture fashion shows presenting the autumn and winter 2017/2018 collections. These will be in the spotlight from July 2nd to 6th. This showcase is a must-see that highlights the know-how of renowned designers and will inspire you with their creativity.
The Paris Summer Sales kick off on June 28th, 2017!
Summer is underway and, as it does every year, the season of sunshine heralds a very special and exciting time for shopaholics. This is the period of the Summer Sales, offering a bonanza of bargains, dynamic deals and dramatic discounts. The Summer Sales 2017 will invade the capital from Wednesday June 28th, 2017 at 8 a.m. and end on Tuesday, August 8th. The shops and department stores of Paris want to make room for new stock and so will be offering slashed prices on thousands of items so you can enjoy a shopping frenzy and start the summer in style! If you're looking to renew your wardrobe or redecorate your home, this is a golden opportunity to do so! All the Parisian shops from the most popular to the most exclusive are waiting for you to benefit from incredible reductions for more than a month. Don't miss the sales on the Grands Boulevards and in the Sentier, a historic district dedicated to textiles and fashion.
---
Le Cler Hotel, a classic and contemporary 3-star hotel in Paris, close to the Eiffel Tower
« Back to articles