All of Paris is at your feet when you stay at the Cler Hotel near the Louvre Museum
Publish on Tuesday, 10 November 2015 in Exhibitions and Museums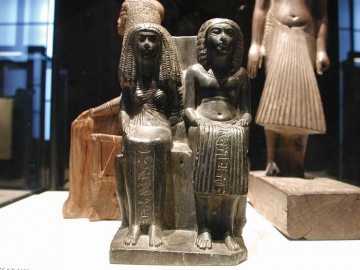 Enjoy the wonders of Paris, capital of lovers, with an exceptional stay in the heart of the city. The Cler Hotel, named for the famous shopping street on which it's located, offers a high quality three-star service in a neighbourhood bursting with artistic and cultural dynamism, as well as a close proximity to the world-renowned Louvre Museum.
A hotel near the Louvre
The Cler Hotel is situated in the heart of a district that has all the charms of yesteryear and which boasts many fine buildings dating back to the Haussmann era, as you'll see when strolling around the neighbourhood to admire the beauty of its architecture. From here it's easy and convenient to reach major attractions such as the Eiffel Tower and its large public green space, the Champ de Mars, as well as the Invalides and the ornate Pont Alexander III spanning the Seine in front of it. Fascinating places such as the Quai Branly Museum, the Palais de Tokyo and the Museum of Modern Art are nearby, and a short stroll takes you to the Tuileries Gardens and the Louvre, a Parisian gem. Discover its modern pyramid, surrounded by the Renaissance architecture of a former royal residence.
Explore the halls of one of the world's greatest museums
The excellent location of the Hotel Cler means you have the opportunity to enjoy the Louvre museum over several days, if you wish. The time will be well spent, as there's so much to see in this fabulous place, with its astonishing collections of over 450,000 works. If you love the Ancient World and its history, don't miss the sections of the museum dedicated to Egyptian, Greek and Roman antiquities. If you prefer the golden age of painting, there's an extensive choice, including Poussin, Fragonard, Metsys and many others. The Louvre collection of sculptures is also exceptional, with pieces dating from antiquity, but also less ancient works, including, of course, those by Michelangelo.
The richness of the Louvre exhibitions
At the heart of the museum you'll find the sumptuous Raft of the Medusa by Géricault and the Delacroix masterpiece called Liberty Leading the People. Observe the agelessly ambiguous smile of the Mona Lisa and admire the slender figure of the Venus de Milo. Be enchanted by works of the Flemish painters such as Vermeer and Van Eyck, or those of the Italian school by Botticelli, Caravaggio and more. If you like contemporary art, the Louvre also meets expectations, organising temporary exhibitions of such work, including an annual event that showcases the glass pyramid. Finally, don't miss the opulent splendours featured in the new galleries of the Department of Islamic Art, where you can appreciate the wealth and breadth of Islamic creativity.
******
Practical information :
Louvre Museum, Paris 1st district
Tel.: + 33 (0)1 40 20 53 17
The Louvre is open every day (except Tuesday) from 9 a.m. to 6 p.m.
Night opening until 9:45 p.m. on Wednesdays and Fridays
Closed on the following holidays: January 1st, May 1st, December 25th
Metro : line 1 station Palais-Royal/musée du Louvre
Bus : bus n° 21,24,27,39,48,68,69,72,81,95
~oOo~
Picture copyright holder: Tourist Office Paris - Photographer Amélie Dupont
---
Le Cler Hotel, a classic and contemporary 3-star hotel in Paris, close to the Eiffel Tower
« Back to articles