The Quai Branly, Army and Orsay; your trio for the Night of Museums
Publish on Tuesday, 10 April 2018 in Exhibitions and Museums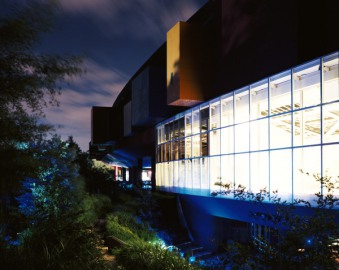 This year, the Night of Museums will be held on Saturday, May 19th! This fondly regarded annual occasion involves various Parisian cultural institutions remaining open well into the night, all for free, and offering a fascinating and varied programme of exhibitions, concerts, performances, activities and other events. The very chic 7th arrondissement of Paris is full of interesting museums. Take this opportunity to see what the Musée du Quai Branly, the Musée de l'Armée and the Musée d'Orsay are all about!
The Quai Branly Museum; the fantastic and exotic
On the occasion of the Night of Museums, the Musée du Quai Branly has prepared an unparalleled event for all ages. This museum dedicated to the indigenous art and cultures of Asia, Africa, Oceania and the Americas will showcase legends from around the world. Vampires, ghosts and other creatures of darkness lie in wait for you! The whole family can enjoy shivers, laughter and an amazing experience!
The Army Museum; the world of the military in the spotlight
A magnificent building situated in the Invalides, the Musée de l'Armée houses extraordinary artefacts and archival materials that trace the history of the army in France and around the world. The musical instruments, armour, weapons, uniforms, military models, interactive multimedia spaces and more are a delight for military buffs and the merely curious alike. The impressive field artillery collection takes you through the greatest battles in the history of France. An absolutely fascinating visit!
The Orsay Museum; grace and beauty through the centuries
The famous Musée d'Orsay, located on the Seine, facing the Jardin des Tuileries, is located in the former Orsay railway station. It's home to many sculptures and paintings, but also boasts a rich collection of graphic arts and photographs. On May 19th, the Musée d'Orsay will devote itself entirely to the painter Claude Monet, whose famous works you are invited to discover or rediscover to the accompaniment of a live jazz band.
The Cler Hotel, an establishment that has it all
Located just a short stroll from the three museums mentioned above, on the Left Bank, the Cler Hotel can be found on the famous Rue Cler, one of the most pleasant of Parisian streets. With its light wood floors, large fireplaces and a spacious conservatory, this three-star hotel guarantees a charming and comfortable Parisian break in a friendly atmosphere. You'll love its location in the most elegant district of Paris, near the Eiffel Tower, the Champs de Mars, the banks of the Seine and the Trocadero. In the evening, following a hectic day of exploring the capital, you can look forward to relaxing in your quiet and spacious room decorated with taste and care.
« Back to articles