Well-being and pampering in Paris, capital of spas!
Publish on Sunday, 10 December 2017 in Entertainment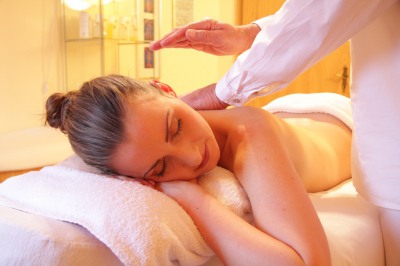 ​
Temperatures are falling, winter is here, and it's the ideal time to relax and enjoy a little pampering. Fortunately, Paris is home to many fine spas where you can enjoy soothing afternoons away from the frenzy of everyday life. If you want to make it your New Year resolution to take care of yourself, remember that there's no better way to fulfil that promise than by treating yourself to a Parisian wellness break at the Cler Hotel.


Luxury spas in the heart of the capital
Our city's selection of upscale spas presents plenty of opportunity to take it easy in a beautiful setting while enjoying luxurious treatments. This is certainly true of the Spa Chanel, located in the prestigious Hotel Ritz. Opened a little over a year ago, this particularly refined establishment offers wellbeing treatments in exquisite surroundings. Then there's the Dior Institute, nestled in the Hotel Plaza Athenee; an exceptional spa that is particularly famous for the care and attention it provides for a male clientele. Gentlemen, don't hesitate to make the most of this haven of peace! Finally, the Hotel Bristol is home to the Spa La Prairie, a place wholly dedicated to relaxation and, of course, to the cosmetic treatments associated with this world-renowned brand, especially its caviar treatments.


Fashionable spas to fulfil all your desires
In Paris you can find spas to satisfy your needs and fulfil all your desires! So, for example, if you prefer your wellness Land of the Rising Sun-style, head for the Spa Assa, which specialises in traditional Japanese care. With deep massages, facials and detox treatments available, you'll emerge from this charming establishment feeling completely relaxed and glowing with health. For sea mineral spa treatments, an aquagym workout or a sensual bathing experience, there's one name you definitely need to make a note of; the Villa Thalgo, in the centre of the capital.


A wonderful stay at the chic Cler Hôtel
In the evening, after enjoying moments of absolute relaxation in the spas of the capital, you will be delighted to return to the Cler Hotel, on the Left Bank, in the 7th arrondissement. Elegant and unique, our three-star hotel beautifully combines tradition and modernity, comfort and design, authenticity and innovation. Our spacious and tastefully decorated rooms are perfectly equipped to help you enjoy your dream break. You'll appreciate our elegant decor and the ideal location of the hotel, close to the Eiffel Tower and the banks of the Seine. You will also enjoy strolling the street in which the hotel is situated, which is lined with charming cafes, a florist, an exceptional bakery and small shops. Experience Paris as a true Parisian when you stay in our establishment, the Cler Hotel!
« Back to articles