Paris Summer Festival and the Summer Garden at Quai Branly
Publish on Tuesday, 10 July 2018 in Events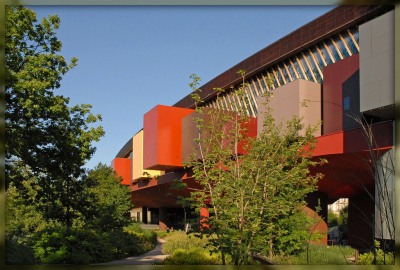 With the arrival of summer, Paris is transformed, surrendering to languor and the sweetness of life! This summer, visitors to the capital can enjoy two very special and inclusive events. The Festival Paris l'été (Paris Summer Festival) sprinkles music concerts and other shows throughout the capital, and this year's Jardin d'été au Quai Branly (Summer Garden at the Quai Branly) is dedicated to young explorers and youth publishing. Enjoy the alluring freedom of Paris this summer during your stay at the Cler Hotel!
The Paris Summer Festival; live entertainment everywhere
From July 16th to August 4th, culture and creativity pops up in the most unlikely places throughout the capital. A wide variety of surprising venues play host to theatre, circus, dance, concerts, visual art installations and more. The events, either free or charging a modest fee, amaze and delight Parisians and tourists alike, making everyone look differently at their favourite city. This year, great talents are in the spotlight, with choreographer Olivier Dubois and playwright Joël Pommerat among others, and there's also a magnificent installation by Luke Jerram. Taking place in theatres, swimming pools, parks and museums, the Paris Summer Festival has played an essential role in the capital's summer celebrations for 28 years.
The Summer Garden at the Quai Branly for a fun stroll
From July 7th to August 31st, the garden of the Quai Branly Museum hosts numerous cultural and artistic events. Relax quietly in a deckchair, in the shade of trees, and discover a series of activities that will appeal to the youngest among us in particular. Echoing an exhibition examining the ways in which world culture was introduced to young people, the Summer Garden focusses on the youth press and offers courses for aspiring journalists. Comics, storytelling workshops, readings, cooking classes and introductions to journalism offer a great opportunity for the whole family to have fun in the sun while learning some fascinating facts!
The Cler Hotel, your favourite Left Bank address
Naturally, you want your stay in Paris this summer to be as close to perfect as possible, so the choice of an excellent hotel is crucial. The Cler Hotel combines various great advantages, starting with its location. Situated in the chicest district of Paris, the 7th arrondissement, our hotel is within easy reach of the Eiffel Tower, the Champs de Mars and the quays of the Seine. It is also located on one of the most picturesque streets of the capital, which has many cafes and bakeries, as well as a traditional market. The three stars of the Cler Hotel guarantee that your Parisian break will be both comfortable and convivial.
« Back to articles