The Night of Museums; they're even more magical after dark
Publish on Friday, 5 April 2019 in Exhibitions and Museums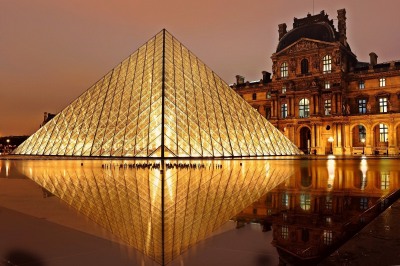 Do you want to experience an evening with a difference? The Night of the Museums has become one of the cultural highlights of spring. On the night of May 18th to 19th, the opportunity will be offered for night owls to discover the museums of Paris free of charge and from a fresh perspective and enjoy special events and activities laid on for the occasion.
Discover the museums of Paris in a new light; by night!
On the night of May 18th to 19th, 2019, the museums of Paris will become the venues for concerts, guided and interactive tours, readings, workshops, film screenings, treasure hunts, aural and visual art installations and plenty of other events. What's more, all these activities and entertainment will be provided free of charge. This rich and varied programme will leave you spoiled for choice on this night when insomnia is de rigueur!
A wealth of fascinating activities await you, such as exploring the Grand Gallery of Evolution of the National Museum of Natural History and its astonishing collection of 7,000 beautifully preserved animals, or discovering artefacts hidden for millennia beneath the forecourt of Notre Dame Cathedral. The 2019 edition of the Night of Museums promises to be rich in exceptional events, discoveries, encounters and shared joys.
Exciting discoveries close to the Cler Hotel
The full programme for this 14th Night of Museums in Paris is still to be confirmed, but it's a sure thing that many museums in the capital will be open throughout the evening. In the 7th arrondissement, near the Cler Hotel, you can visit the Musée de la Légion d'Honneur and see period documents, official texts, photographs and films. A thematic game booklet will ensure that you become quite an authority on this institution that oversees the awarding of France's highest honorary decoration, the Légion d'Honneur. Not far from the hotel is the Quai Branly-Jacques Chirac Museum, which invites you to discover its collections to a musical accompaniment, shiver with terror as you brave the exhibition called Hells and Ghosts of Asia, or test your senses on a journey immersed in darkness.
Museums await you throughout Paris
Museums open their doors throughout Paris on this special night. Seize the opportunity to admire the collections of the Louvre (1st arrondissement) by night, the Museum of Arts and Crafts (3rd) where you can see demonstrations of inventions, or the Museum of National Archives (3rd). Check out the Cinémathèque Française (12th) and its look at the work of the film director and screenwriter Henri-Georges Clouzot, who gave us classics such as The Wages of Fear and Diabolique and will fascinate you in the Mystery Clouzot exhibition. Don't miss the guided tour of the Jean Fautrier exhibition at the Museum of Modern Art (16th), featuring more than 200 works, and the exhibition In Tune with the World at the Fondation Louis Vuitton, which reflects on our place in the universe.
******
More information:
---
Cler Hotel, a 3-star hotel near the Eiffel Tower and Invalides
« Back to articles