Back to school fairs and a special gastronomic event
Publish on Monday, 10 August 2015 in Fairs and Trade Shows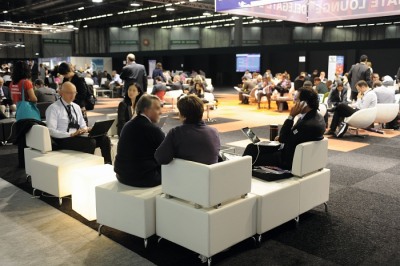 Stay in the heart of Paris at the Cler Hotel and enjoy the late summer programme of events and entertainment in the heart of the capital. A wide variety of trade shows and fairs are scheduled for professionals and casual visitors alike, covering such subjects as the return to academic life and the many pleasures of the French culinary tradition.
Trade fairs and shows at the Parc des Expositions
Many exhibitions are organised in Paris at the beginning of the month of September. Staying at the Cler Hotel you will be within easy reach of public transport which will whisk you to the huge exhibition park at the Porte de Versailles quickly and conveniently or also at the Espace Champerret convention hall. At the Salons de la Rentrée you can meet with education coaches who'll give you educational direction and tell you all about the vocational training available to you. Perhaps it's time to change career direction, and here's the place to get some ideas!
For lovers of fashion and related accessories, the Salon Bijorhca at the Porte de Versailles exhibition centre is the place to be. In the build up to Paris Fashion Week this salon specialising in fine fashion, jewellery and watches will allow you to discover the newest trends in these areas of creativity.
Then there's the Salon Maison et Objet at the Parc des Expositions de Paris - Nord Villepinte. This international trade fair dedicated to lifestyle fashions and trends is considered to be one of the top European events dealing with innovative interior design and contemporary living.
Finally, Salon Tradexpo, at the Porte de Versailles exhibition centre, will bring together 200 exhibitors who will present 180,000 products pertaining to five main areas: interior design, DIY, outdoor recreation, toys and games and the household universe.
La Fete de la Gastronomie
For everyone with a passion for fine food and drink, the event not to be missed is the aptly named La Fete de la Gastronomie on September 25th, 26th and 27th. Treat yourself at the Parc Floral de Paris and meet hundreds of artisans, regional producers, farmers and winemakers. France is known throughout the world for its culinary heritage... you'll discover why right here!
La Fete de la Gastronomie takes place on a national scale. For the entire programme throughout France and a look back at the 2014 edition, check out the dedicated website.
******
See more at:
• Salon BIJORHCA
• Salon Maison et Objet
• Salons de la rentrée
• Salon Tradexpo
~oOo~
Picture Exhibition hall Paris Nord Villepinte copyright holder: Tourist Office Paris - Photographer Jocelyne Genri
---
Cler Hotel, a classic and contemporary 3-star hotel in Paris, close to the Eiffel Tower
« Back to articles