A cool summer on the most beautiful rooftops of Paris
Publish on Sunday, 10 June 2018 in Visit Paris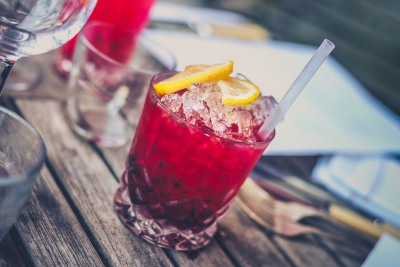 With the heat of summer and the lengthening days, Parisians have only one desire; to make the most of the cool breezes to be found high above the city, where they can enjoy a sublime panorama and a relaxed atmosphere. In the spirit of the season, we offer you a towering selection of the most popular rooftops in the capital for a perfect summer!
The rooftop of the Mama Shelter is trendy and fun
Voted the best rooftop in the city by Vogue magazine last summer, the Mama Shelter invites you to savour a cool evening or two on her wooden deck. Located in the bobo district of the 20th arrondissement, the Mama Shelter offers table tennis, barbecue, roast chickens, explosive cocktails and DJ sets. A true urban refuge, the Mama Shelter is also a hotel and a restaurant. Sip an aperitif or have dinner while admiring the city and its lights, then relax in one of the colourful sofas on the Mama Shelter terrace.
The rooftop of the Brasserie Auteuil is chic and flowery
Head for the 16th arrondissement, on the Left Bank, right in the heart of the most fashionable district of Paris. This is where the Brasserie Auteuil offers tasty and generous Italian cuisine in a charming setting comprised of wooden beams and rose bushes. From breakfast to Summer Party, enjoy the lounge atmosphere of this exotic terrace.
The rooftop of the Perchoir is bohemian and arty
A meeting place for creative and alternative spirits, the Perchoir, in the cool district of Ménilmontant, offers a magnificent panoramic view of Paris and its most beautiful monuments. Let your eyes wander over the rooftops of Paris, with their chimneys, zinc and slate, and relax. The original cocktails and the vibrant music selections of the Perchoir will transport you into a special world of conviviality and charm.
The rooftop of the Communion is an open-air nightclub
If you love dancing to electro but you've had enough of the enclosed spaces of nightclubs, then the Communion is for you! This rooftop turns the evening's embrace into a trendy nightclub on the banks of the Seine, in the 13th arrondissement. Experience the Parisian night up among the heights of the city!
The rooftop of the Molitor for well-being and beautiful escape
This place is majestic and absolutely exceptional in Paris. The former Molitor swimming pool in the 16th arrondissement has turned into a spa, hotel and restaurant, with a rooftop that commands an incredible view over the capital. For your stay in Paris, opt for the Cler Hotel, in the 7th arrondissement. Its comfortable and stylish rooms and their trendy decor will immediately make you feel at home. Book your room today!
« Back to articles